21/06/2023 - 23/06/2023
Stuttgart, Germany
Urban Future 2023
Urban Future, one of the most important conferences for experts, politicians, entrepreneurs, and leaders making cities sustainable, will be hosted in Stuttgart, Germany, from 21 to 23 June 2023.
Hosted in a different city each year, it gathers thousands of CityChangers from all over the world so that they may share how they create transformation and accelerate change to shape the future of our cities.
Programme updates
This year, the exclusive three-day programme will offer around 3,000 participants unique networking opportunities and 100+ sessions, workshops, seminars, and field trips - keep your eyes open as it shapes up!
This section will be regularly updated!
POLIS as an International Networking Partner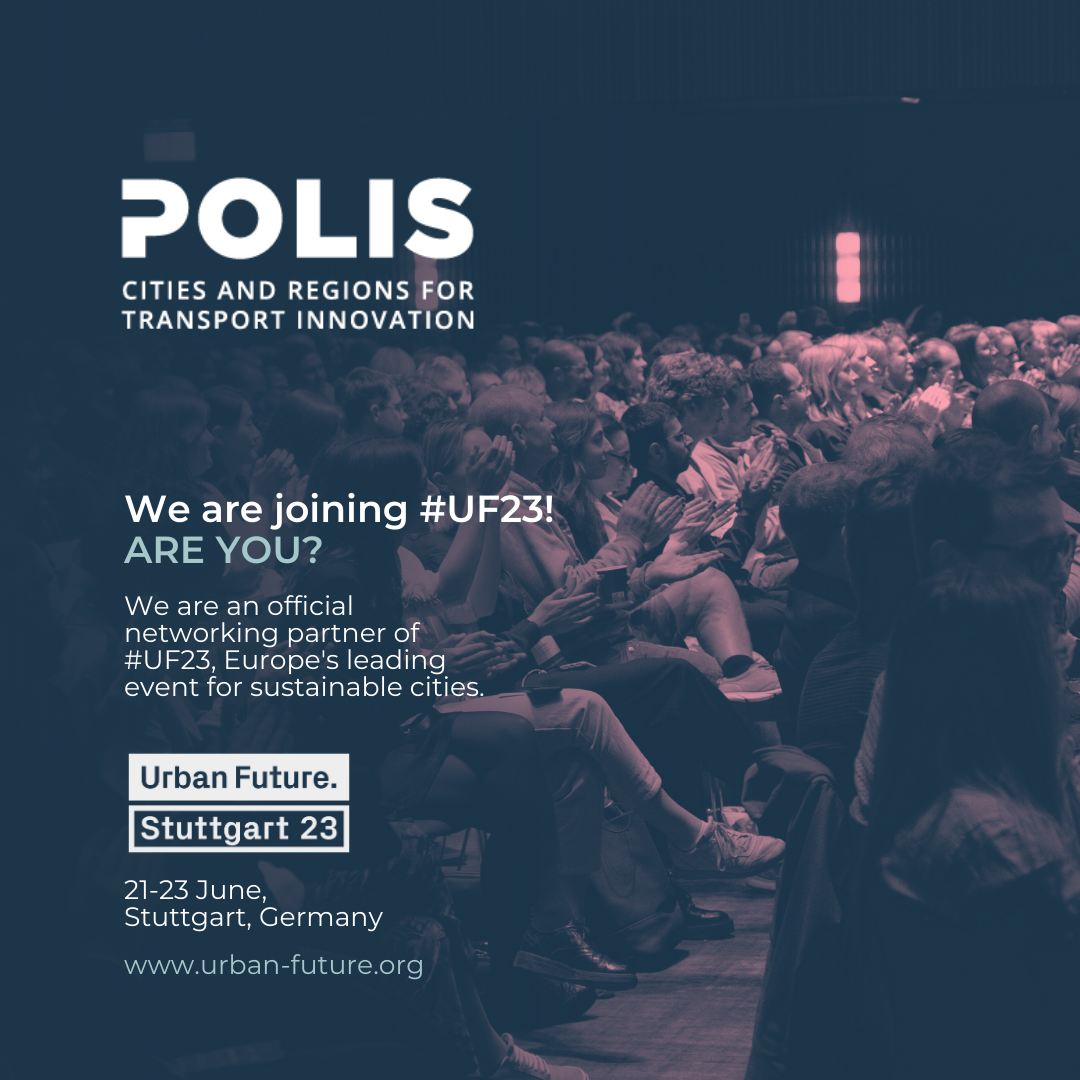 Urban Future is an event that is driven by impact and a powerful community with a mission: it brings together more than 100 organisations, NGOs, businesses, and supporting partners in the effort to connect the world's most passionate change-makers – with the ultimate goal of speeding up the transformation of cities.
For this reason, POLIS has decided to join the roster of international organisations supporting and collaborating to the success of this event.
Looking for tickets?
Do not fret, tickets for Urban Future are available on their online platform! For news about the event, receive directly updates in your inbox by filling in this form. Bookmark the Urban Future website to have it always at hand!
And what if you are a POLIS member? You will be happy to know that POLIS members benefit from a 10% discount on all tickets — read more here.