23/03/2021 - 26/03/2021
Amsterdam
Intertraffic conference
The traffic industry is undergoing major changes and developments are on a fast track.
The Intertraffic conference offers an opportunity to experience the latest solutions for today's challenges with all the experts in the field. Taking place in Amsterdam, Intertraffic will highlight the latest trends in infrastructure, traffic management, smart mobility, road safety and parking.
The conference will take place on 23-26 March (re-arranged from April 2020).
For more information and to register your place, please see the Intertraffic website.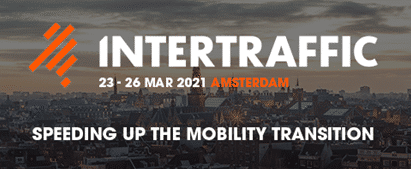 Topics