Pattern Recognition: Budapest's new urban mobility
26/01/2021
Pattern Recognition: Budapest's new urban mobility
POLIS' Balázs Németh speaks with
László Fendrik

, acting CEO of the BKK Centre for Budapest Transport, to find out how the city is preparing for new patterns of urban mobility

Budapest, like many other cities across Europe, is facing new mobility challenges created by the COVID-19 pandemic. However, as an additional and rather exciting challenge, the Hungarian capital must also respond to longer-term concerns facing its public transport systems.
Balázs Németh (POLIS): You took on your new role at the Centre for Budapest transport (BKK) at an interesting but challenging time. What are the biggest mobility challenges the Hungarian capital faces today?
László Fendrik (LF): Thank you! This is truly a challenging time. Even before the pandemic struck, Budapest faced several obstacles, including the adapting to a new leadership in the city, as well as new state institutional structures and the fast approaching seven-year EU development period.
However, COVID presented additional and unpredictable challenges for our city. After many years of consistency, we have started to modernise, digitise and make BKK more customer-centric. As the social and economic structure of Budapest changes, bringing with it new travel patterns, we have begun to update and modernise our public transport infrastructure in line with these shifts, launching technological innovations such as application design and real-time bus tracking.
Public transport is not our only challenge: car use has also shifted in response to COVID conditions, while micromobility devices are becoming ever more popular. In order to update transport infrastructure in a cost-efficient way, innovative thinking, technology use and mobility partnerships are more important than ever.
POLIS: The ongoing epidemic is affecting every aspect of travel behaviour. How has BKK responded to these changes? Is Budapest a bicycle-friendly city in your opinion?
LF: It may be a cliché, but cities are resilient. Although restricted by outdated infrastructure, and inflexible institutional systems (legal, procurement, structural constraints), innovative solutions have emerged. Nonetheless, we still need to learn from challenges and continue to embed solutions into our existing systems.
It is the job of a transport manager not only to meet the city's needs, but also to influence them – we put a lot more emphasis on the latter during the pandemic. The transport manager is not only responsible for safe travel, but also for the health of all passengers. As such, we have monitored international trends, drawing from experiences of neighbouring cities and regions, and taken numerous measures for controlling the virus (mandatory wearing of face masks, disinfection of vehicles, providing cashless payments options, etc.), instigating comprehensive awareness campaigns and finding alternative solutions such as temporary bike lanes.
The bicycle is a well-known and used mode of transport in the smaller towns and villages of Hungary; however, in the Capital car transport has dominated for the last several decades, to the detriment of its sidewalks, bicycle paths and public transport lines. Budapest has been working for 10 years to make the city more and more cycle-friendly, but micromobility remains an issue we must address. There is much progress to be made.
POLIS: In terms of micromobility, there are a few e-scooter companies currently operating in the city, but they face a series of regulatory constraints. Is there a future for micromobility in Budapest?
LF: Micromobility includes walking, cycling and electric scooters, too. The number of cyclists is higher than ever before, while walking is popular amongst locals and tourists, encouraged by our expansion of green areas and terraces. When e-scooter sharing companies arrived in Budapest, they found themselves in a struggle for public space and were forced to compete with walking, cycling, public transport, and cars. E-scooters still represent less than 1% of all trips in Budapest; they may play a more prominent role in the future, but this cannot be at expense of walking or cycling. This means that these conflicts must be solved first and foremost.
To harmonise the relationship between different modalities we are working on a new active travel and micromobility strategy that will provide a framework for the development and regulation of new urban mobility options. This includes designating space for e-scooters on the roads and installing designated micromobility parking spots. However, this must be conducted in cooperation with service providers and the national government. To achieve this, we initiated pilots as part of the C4P EU project, which trialled a network of mobility points. If these are successful, they will be implemented on a larger scale.
POLIS: Congestion, and resulting air pollution, is a significant problem for Budapest. Your city declared climate-emergency last November: what steps are you taking to make Budapest a more climate friendly city?
LF: Greenhouse gas emissions and wider climate change issues are concerns for cities beyond transportation; however, changing our mobility patterns is essential for achieving climate goals. We face a complex challenge here in Budapest. A good way to reduce local emissions is encouraging active mobility and restricting car traffic in the inner city; yet this does not work without strict regulation. Our new Mayor's program is bold and is set to instigate exciting and innovative changes in Budapest's modal split. Nonetheless, reductions in car use require renewal of the Capital's public transport fleet, the purchase of trams, trolleybuses and electric buses.
In this mobility plan, the Municipality of Budapest and the Budapest Transport Centre (BKK), the integrated transport organizing authority, set out to apply the transport development experience of the recent past and international best practices to the key problems of transport in Budapest. The aim is to achieve the strategic development objectives of the Capital and to create a comprehensive system encompassing the most important transport improvements available.
POLIS: How are you planning to involve residents in decisions about future transport changes?
LF: We are working on a framework in which our customers are treated as real partners. To achieve this, we need to know their opinion, and we need to hold a clear and open dialogue about intended changes and developments in the city's transport services. This is an interdependent partnership: we need to listen to the traveling public, establishing a trust between users and local authorities.
POLIS: The introduction of an integrated ticketing system has been on hold for a long time. When will the scheme be implemented?
LF: The pandemic has made it hard, if not impossible, to predict public transport usage. In the first wave of COVID-19, passengers disappeared almost overnight. The resulting fall in and ticket sales endangered financing structure of the entire public transport system. Today, the question is not whether revenue can be maintained through new convenient forms of ticketing, but rather how the entire public transport package can accommodate rapidly changing user needs. The solution could be MaaS-based tariffing and ticketing, where services are integrated onto a single platform, enabling users to easily move between different transit options. In the short term, we are set to develop a local bicycle-sharing scheme with MOL BuBi alongside new parking sport that will make the use of services more convenient.
POLIS: What do you envisage urban mobility in Budapest will look like in five years' time?
LF: In the current situation, it is difficult to predict anything not only 5 years down the line, but even 5 months! Budapest must remain a liveable, competitive, dynamic city, where public spaces, green, neighbourhood and local mobility solutions are valued. Regional and local transport systems also have an important role to play, alongside improved access to micromobility services.
As the pandemic has exhibited, flexible responses to rapidly changing mobility conditions are indispensable, not just for Budapest, but for cities and regions across Europe.
About the authors:
László Fendrik is acting Chief Executive Officer at BKK Budapest Transport Centre, laszlo.fendrik@bkk.hu
Balázs Németh is Project Officer at POLIS Network, bnemeth@polisnetwork.eu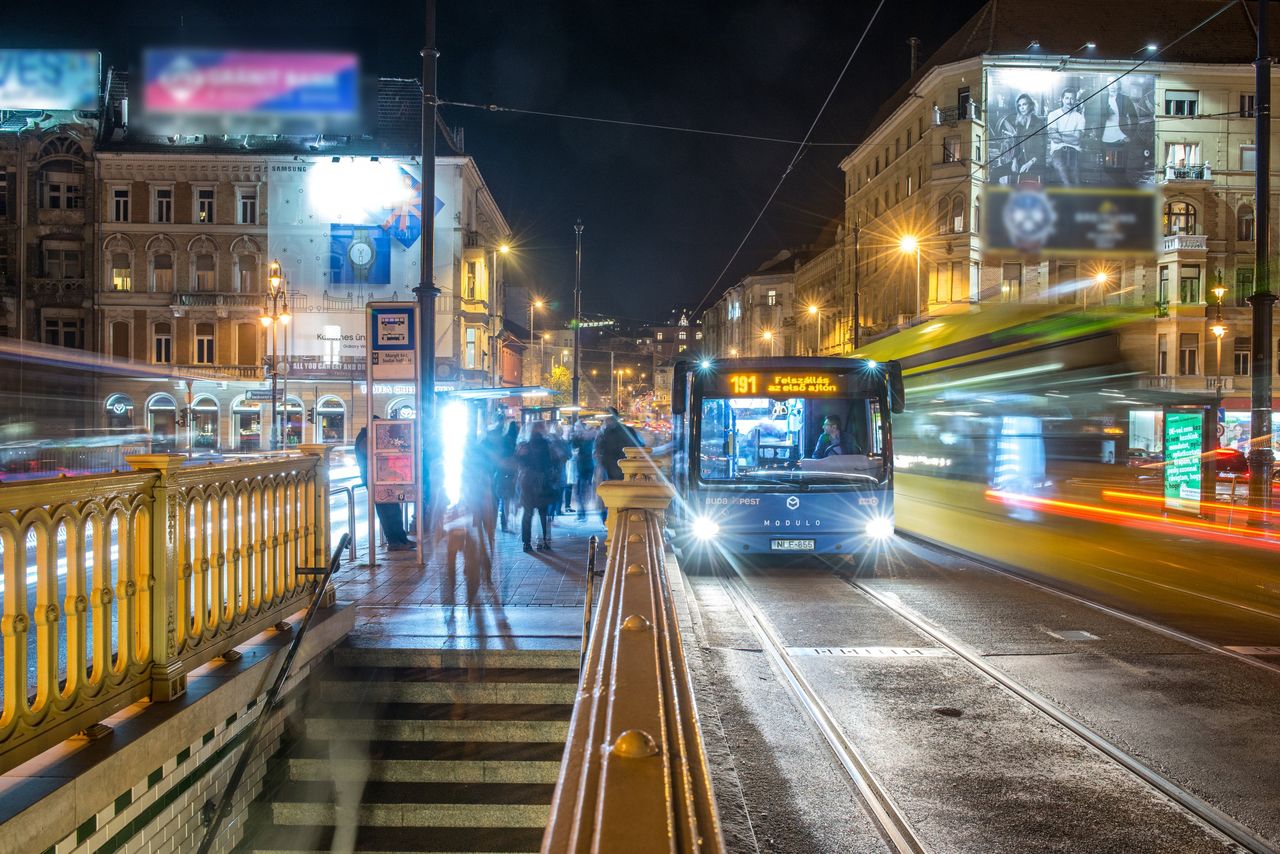 Topics
Staff member(s)