01/09/2019
Female service provider
Kalpana Viswanath on using technology and data to build safer public spaces for women
"Over 70 per cent of women interviewed had experienced some form of sexual violence in the past year"
Fear and violence have become the defining experience of women in cities today. While women have won many freedoms in the past few centuries, violence and the fear of violence continue to be a part of their lives.
Women's mobility is seriously impacted by the lack of safety. There is data coming from studies around the world that is demonstrating women's lack of freedom while moving around cities, impacted by sexual harassment and sexual violence. Research has shown that sexual harassment of women is a serious, global problem. A 2014 study by Hollaback! and Cornell University that interviewed over 16,000 women found that over 50 per cent of the European respondents and 75 per cent in the United States reported facing their first incident of harassment before the age of 17 (Hollaback, 2014). Over 80 per cent of women interviewed had experienced some form of sexual harassment. The multi-country Gender Inclusive Cities Project, conducted in 2009, found that over 70 per cent of women interviewed in New Delhi (India), Dar es Salaam (Tanzania) and Rosario (Argentina) had experienced some form of sexual violence in the past year (Women in Cities International, 2010). In the United Kingdom, a YouGov survey found that 43 per cent of women aged between 18 and 34 had experienced sexual harassment in public spaces in the last year (You Gov UK, 2017).
Reliable data is especially useful in convincing city governments to deliver programs and respond to problems faced by citizens. Today data is generated and accessed in many ways including through technology. Safetipin is a technology platform that collects data through crowdsourcing as well through analysing photographs and other mapbased data to understand the state of infrastructure and social usage of public spaces in cities. This technology is used to understand whether citizens (especially women) feel safe while accessing public spaces in the city. Our work in India and cities in other countries has shown that providing robust data is an important way to encourage city governments to make policies and programs that positively impact women's safety.
SAFETY AUDIT METHODOLOGY
One of the most innovative tools that has been used to diagnose the problem of safety in public spaces has been the Women's Safety Audit (WSA) that was first pioneered by METRAC in Canada in the late 1980s. The WSA was a gender specific response to increased violence against women in cities. It is a method of assessing the nature of public places in cities to define what makes women feel safe or unsafe. This tool has spread around the globe and has been used in more than 50 cities across the continents.
SAFETIPIN: A TECHNOLOGY PLATFORM
Safetipin has adapted the safety audit to a technology an app platform and is being used in cities around the world to engage citizens on women's safety (Viswanath & Basu, 2015). Safetipin, an organisation based in India that works to collect large scale data about women's safety, was launched in November 2013, at a time of heightened awareness on sexual violence and harassment1 . The two key premises of Safetipin are that large-scale data collection can lead to change, and that safety will ensue when more people become engaged in the issue. Safetipin is a map-based mobile and online platform and aims to address lack of safety in cities by building an extensive database about the perception of safety in cities around the world. It is designed keeping in mind key factors that enhance public space safety and inclusion, specifically focusing on the experience of women and girls. There are two apps for data collection - My Safetipin for crowdsourced data and Safetipin Nite to collect night time pictures of the city. The app has data on more than 30 cities in India and globally.
At the core of the app is the Safety Audit, a participatory tool for collecting and assessing information about perceptions of urban safety in public spaces. The audit is based on eight parameters that include infrastructure such as Lighting, Openness, Visibility and Walkpath, as well as the social usage of the space and the availability of Public Transport.
The app allows any user to enter data about these parameters, as well as share how they feel in any specific geo-tagged place in the city. This data is then immediately visible to all app users and thus becomes an interactive virtual space to converse about safety and perceptions. The data is further shared with city officials and other stakeholders to help improve safety in public spaces in cities.
Two methods are used for data collection in SafetiPin. The first uses crowdsourcing with the My Safetipin app. The second uses trained professionals to assess night-time photographs of public spaces (Safetipin Nite app). For the voluntary crowdsourcing process of Safetipin, the principle of the safety audit is that the user of a space is the expert and has the best understanding of why the space is unsafe or inaccessible. The My Safetipin app allows any user of the city to rate its infrastructure and social usage thereby generating bottom-up knowledge. People, and particularly women, are therefore given an opportunity to generate knowledge from their experience. This data that people feed in helps in making the total database dynamic and engaging. All data that is gathered is instantly available for others to see and use both at an individual level to make safer decisions. The app also has features of finding the safest route and providing notifications which help women to move with safety. Finally the app has a safety feature whereby the user can ask someone to track her if she is feeling unsafe.
In addition to this data from users, Safetipin maps the city through capturing and assessing night time pictures of the city. This data is collected to map the entire road network of cities. This has resulted in large scale data being generated which allows city government to analyse and make decisions about how to improve safety conditions through infrastructure as well as design of public spaces.
Safetipin then works with local stakeholders to change the unsafe spaces by giving concrete recommendations.  SafetiPin works with local government and non-government organisations to ensure that data collected is used for making spaces better and not limited to labelling places as safe or unsafe. Safetipin has been working with city governments in India and globally including Delhi, Mumbai, Kerala and Bengaluru as well as Bogota (Colombia), Port Moresby (Papua New Guinea) and Hanoi (Vietnam). Safetipin aims to provide useful data at regular intervals for city government for planning and designing inclusive and safe public spaces.
In Delhi the data has been used by the city government to fix dark spots around the city where women felt unsafe. In Bogota it was used by the city government to map the bike route of the city to make decisions about where to place CCTV cameras and bike stands so that women would feel safe at night. It has been used to measure safety around transport hubs as well as to see assess the safety of the last mile. In Delhi, safety audits were conducted around 30 metro stations (covering a 500m radius) to assess safety and last mile connectivity. The data collected is thus made available to an individual using the app as well as shared with key urban stakeholders to ensure improved safety.
Safety is central to women's mobility and all efforts to improve urban transport should address safety. The lack of safe mobility hampers women's ability to access opportunities that the city can offer and thus limits their rights.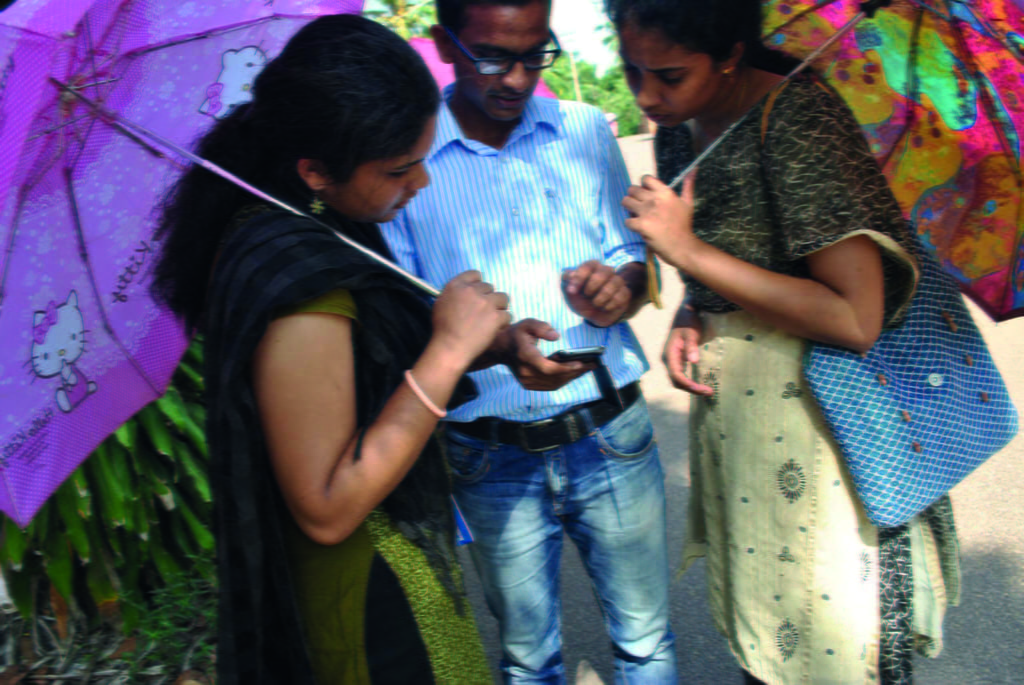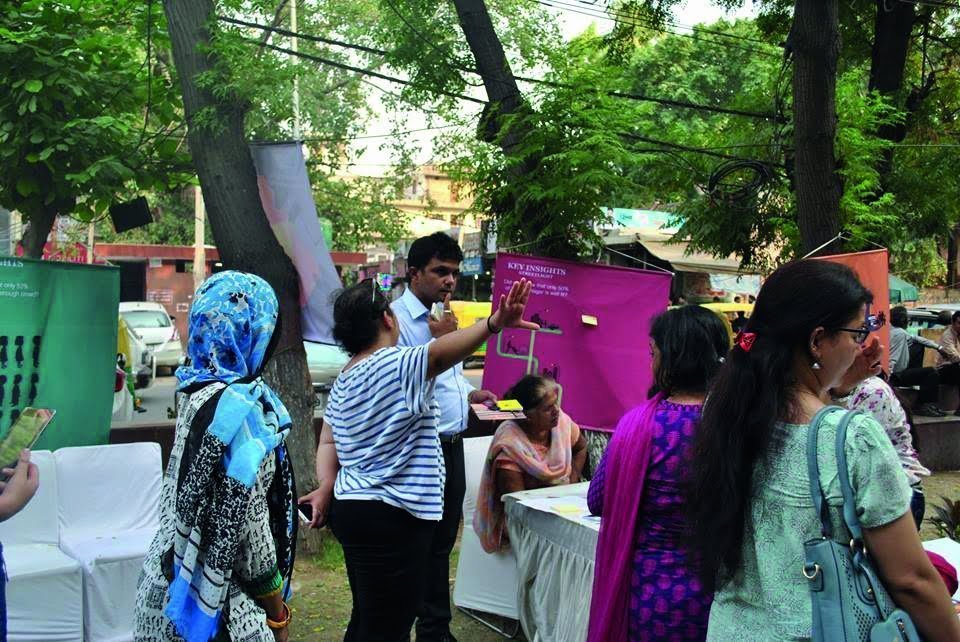 FYI
Kalpana Viswanath is Co-founder and CEO of Safetipin kalpana.viswanath@safetipin.com
---
NOTES
[1] In December 2012 a gruesome case of gang rape took place which eventually led to the death of the young woman. This incident galvanised the city to weeks of protest and led to a slew of changes and initiatives in the city and country.
---
REFERENCES
[1] Hollaback! (2014). Hollaback! Cornell international survey on street harassment. Cornell University, Ithaca, NY.Retrieved from www.ihollaback.org: https://www. ihollaback.org/cornell-internationalsurvey-on-street-harassment/
[2] Viswanath, K., and Basu, A. (2015). Safetipin: an innovative mobile app to collect data on women's safety in Indian cities. Gender & Development, 23(1): 45-60. Retrieved from DOI: 10.1080/13552074.2015.1013669.
[3] Women in Cities International (WICI). (2010). Learning from Women to Create Gender Inclusive cities. Montreal: Women in Cities International.
[4] You Gov UK. (2017). Half of 18-24 year-old women say they've been sexually harassed in a public place in past 5 years. You Gov, London. Retrieved from www. yougov.co.uk: https://yougov.co.uk/ news/2017/10/19/most-18-24-year-oldwomen-have-been-sexually-haras/.