2012 - 2014
POLITE
POLITE promotes co-modality, i.e., the efficient use of different modes of transport on their own and in combinations, resulting in optimal use of transport resources.
The POLITE - Policy Learning in Information Technologies for Public Transport Enhancement - project aimed to provide public administrations with knowledge & skills concerning ICT tools and solutions, and to contribute to the process of deployment of ITS in the EU.
POLITE addressed info mobility, specifically the problem of providing travellers with adequate and complete information on the Public Transport (PT) services available in a region at different geographic levels. The project promoted public actions to enhance the awareness of travellers' choices and to increase the use of PT services. POLITE promoted the exchange, discussion & transfer of experiences & improvement of policies, knowledge & good practices on info mobility. This exchange was focused on policy & planning levers and implemented by advanced & less experienced sites. Some of them can be considered "good practice" sites, others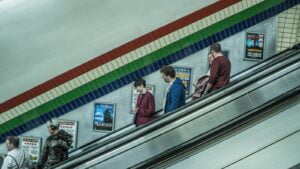 as "transfer" sites.
POLITE based its approach on the study of EU good practices for developing tools to support policy making, including:
Training sessions, workshops, round tables, and policy-oriented events, in which the project administrations & further EU ones improved their technical and policy skills & knowledge to address policy developments
Development of publications and training products, which recorded the knowledge gained during the project and which are usable by further pub. administrations. Partners used these tools to develop local implementation plans, outlining the local roadmaps for policy development on public transport information systems
POLITE actively dialogued with other transfer sites from outside the partnership, offering support for bilateral exchange on selected info mobility topics as well as training on the project topics.
For further information, please visit the project's TRIMIS page