20/12/2022
ReVeAL wraps up with final tools and guidance for UVAR
After three years and a half of intensive work to add UVARs to the standard range of urban mobility transition approaches in Europe and a great final event in London, the  ReVeAL project is leaving behind many useful outputs for the UVAR world to take on!
POLIS' top three ReVeAL outputs:
1. The "superstars"
If you have not gone through ReVeAL's toolkit, what are you waiting for? In a nutshell, it's la crème de la crème of the project's findings and results - what you really cannot miss out on. The toolkit has three components:
the ReVeAL approach (measure fields and cross-cutting themes' overview): these may sound alien, but the ReVeAL approach page offers a good, clear, and concise summary of the UVAR methodology
the Guidance, which summarises the learning and cumulated expertise of the projects and pilots - whether you have questions on the enforcement of UVARs or stakeholder engagement in implementing vehicle access regulations, it has you covered.
last but definitely not least: the Tool, which is a decision support tool to help cities that are considering putting UVAR measures in place.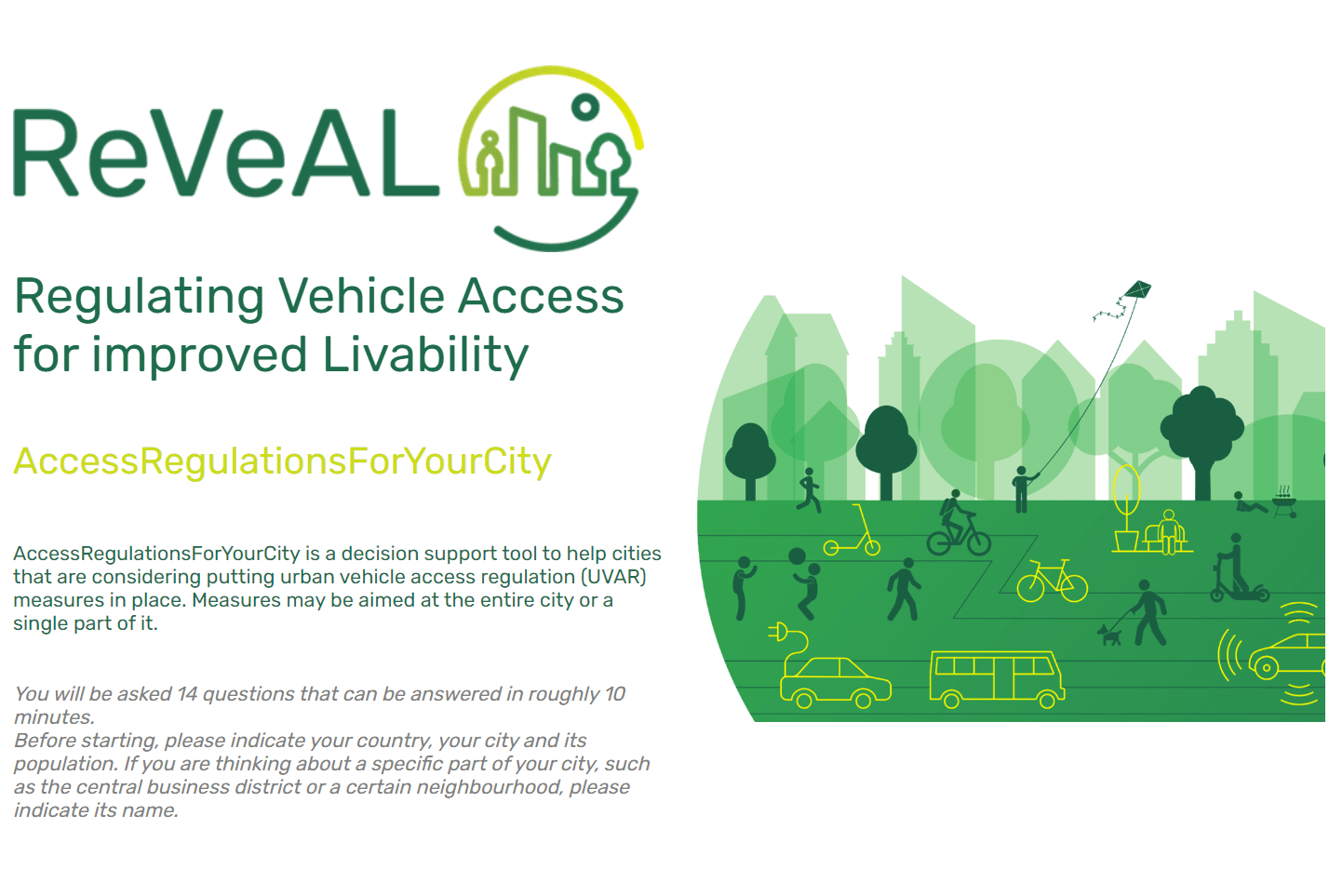 The ReVeAL Tool: AccessRegulationsForYourCity
2. Going to the essentials: three concise (and beautiful) final publications 
To go straight to the point, The Big ReVeAL gives an overview of the results of the project, while the ReVeALations is the project's recommendations brochure. Both are translated into the ReVeAL languages - Dutch, German, Hebrew, Italian, and Spanish.
For a more detailed overview of the 6 pilot cities' work - Bielefeld, Helmond, Jerusalem, City of London, Padua, and Vitoria-Gasteiz - take the time to read the publication: ReVeALing the implementation of Vehicle Access Regulations.
3. Our last in-person event: the ReVeAL Final Conference
Finally, the ReVeAL chapter was closed with a one-of-a-kind (hybrid) Final Conference in London on the 8 and 9 November, bringing together urban mobility representatives from across Europe.

If you missed it, you can:
ReVeAL can be overwhelming, but there are many resources to guide you!
If you ever feel lost in the jargon or need to refresh your memory, you can surf around the ReVeAL website. You might find it useful to go through the ReVeAL Glossary or scroll through the resources on the homepage.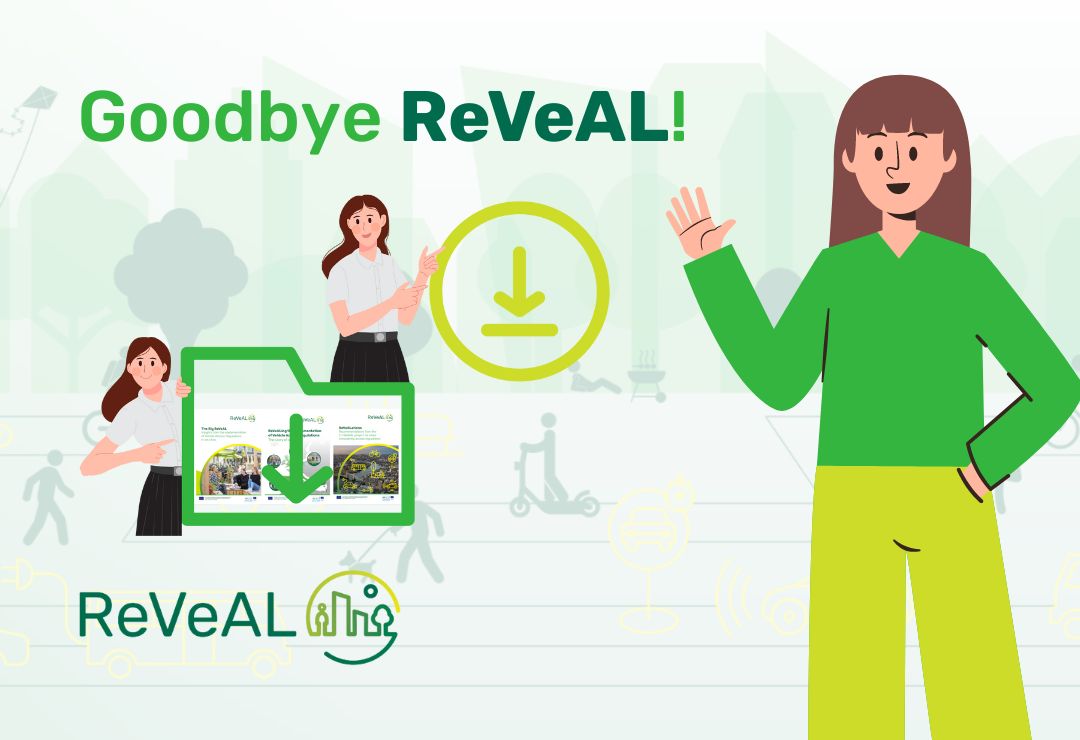 Topics
Staff member(s)