23/02/2021
Urbanism Next Europe 2021 will be held online on June 2021!
POLIS Network, the Urbanism Next Center at The University of Oregon, the New Mobility Alliance and TNO are excited to announce that Urbanism Next Europe will be held online on June 9, 10 and 11, 2021.
The partners will collectively collaborare with - you guessed it - the buzzing city of Rotterdam, Netherlands!
The draft program and the registration details will be shared by the end of March 2021, so you better keep your eyes peeled.
Save the dates and get ready for one of the most memorable events of 2021, because now you know #WhatsNext: #UNextEU21
Need more info?
Contacts: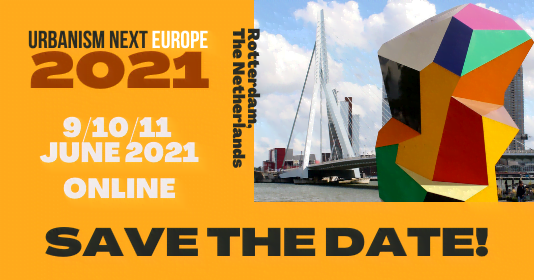 Staff member(s)