07/09/2022
POLIS welcomes the city of Pisa into the network
This month, the Italian city of Pisa joined POLIS' growing network of cities and regions. As the city gears up to launch itself into our Working Groups, taskforces and Annual Conference, we spoke to them about the steps they are taking to address sustainable urban mobility, the remaining challenges they face and why they joined POLIS!
What are some of the main urban mobility challenges facing Pisa today?
In the last few years, the city of Pisa has tried to diversify its urban mobility. We have strived to reduce motorised private transport and promote public transport and active mobility.
The mobility strategy determined by the city council - in accordance with Pisamo (the public company that manages the city's mobility), aims to achieve an integrated approach bridging transport, urban development and design of public space.
How has Pisa been addressing these challenges (public transport, cycling, new traffic management schemes etc)?
In the last year alone, 1600 green vehicles have been placed in the city! This includes 500 electric bicycles, 400 muscle bicycles, and 700 electric scooters.
How has transport in Pisa changed over the last several years?
We have begun to structure our mobility strategy around 3 principles:
Mobility planning orientated to support citizens in making greener choices, rather than demand their action;
Mobility management as a support for infrastructure planning;
Optimisation of the handling of the entire mobility system.
What are some of the measures you are most proud of? What can other cities learn from them?
We are perhaps most proud of our new 12 km long cycle path. The Ciclopista del Trammino, which was built on the old section of the tramway, connects the centre of Pisa with the seafront of Marina di Pisa. A cycle-pedestrian bridge is under construction which will connect the two banks of the Arno river between Riglione and the Cisanello Hospital (the first infrastructural work of this type in the last 40 years). In addition, the Via Bonanno cycle path will soon be inaugurated, leading to Piazza del Duomo, built on a road section that in the past was a car park!
In 2023 the Via Bixio Park will be built, which will host a Bike Cafè, while our Europa Park in Cisanello will get new mobility infrastructure. A lot is happening here.
How do you work with other organisations/ sectors in Pisa to ensure transport issues are tackled? (eg housing corporations, citizens, schools, employers)
Pisamo, the mobility company of the city of Pisa, works in close connection with the Mobility and Public Works Departments to ensure all our objectives are achieved in a sustainable, lasting and fair way.
Why did you decide to join POLIS?
By joining the POLIS Network, the city of Pisa seek to exchange with other municipalities from across Europe - and beyond - to adopt an innovative and strategic approach to our own work. We hope to participate in events aimed at planning and promoting sustainable urban mobility.
We are particularly interested in exploring connected mobility and road safety and policy influencing. POLIS' Working Groups will be critical forums for us to meet and share with others- who we may not otherwise be in contact with, while also developing contacts from the private sector to civil society.
At the same time, we hope to ensure Pisa has a voice at the international level on issues of mobility and sustainability.
What are some of Pisa's other main sustainability goals (energy, waste reduction etc)?
We do not stop at mobility! Energy saving is high on Pisa's agenda, and we are beginning with our own public buildings.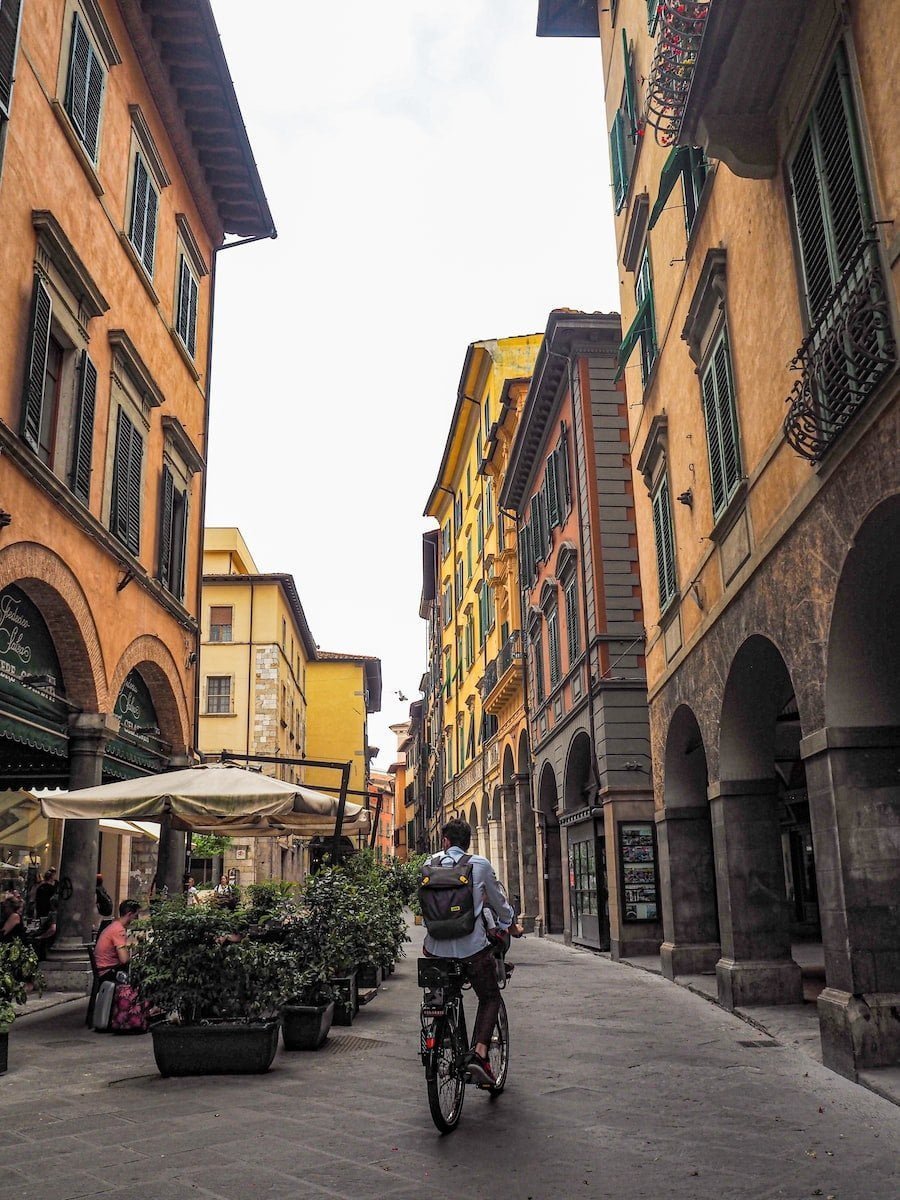 Staff member(s)