03/09/2021
Join the CEO Roundtable "Reimagining Urban Mobility: A Shared Journey"
POLIS is glad to host the event 'Reimagining Urban Mobility: A Shared Journey' taking place online on 21 September 2021 at 16.30 CET, during the European Mobility Week.
Mobility leaders representing both traditional and new forms of mobility will come together at a round table which will feature representatives from the private sector, civil society, institutions, and governments.
The CEOs will convene on this unique occasion to define the manifesto of the Future of Urban Mobility in Europe. From accessibility, to safety, innovation and green transport, the event will set the stage for a new chapter for the European urban transportation sector.
The event will be moderated by Karen Vancluysen, Secretary General of POLIS.
Our distinguished speakers will be:
Matthew Baldwin, Deputy Director General, DG MOVE
David Belliard, Deputy Mayor for Mobility, City of Paris
Miguel Gaspar, Deputy Mayor for Mobility, City of Lisbon
William Todts, Executive Director, Transport & Environment
Alexandra Reinagl, Vice-President of UITP, Chair of UITP Europe Division
Wayne Ting, CEO, Lime
William Earle A'Hern, VP Business Development, Lilium
Dara Khosrowshahi, CEO, Uber
Chris Urmson, CEO, Aurora
Avinash Rugoobur, President, Arrival
The event, which will take place via Zoom, will commence at 16:30 and it will last until 17:30 CEST.
We are looking forward to hosting you. Please register here.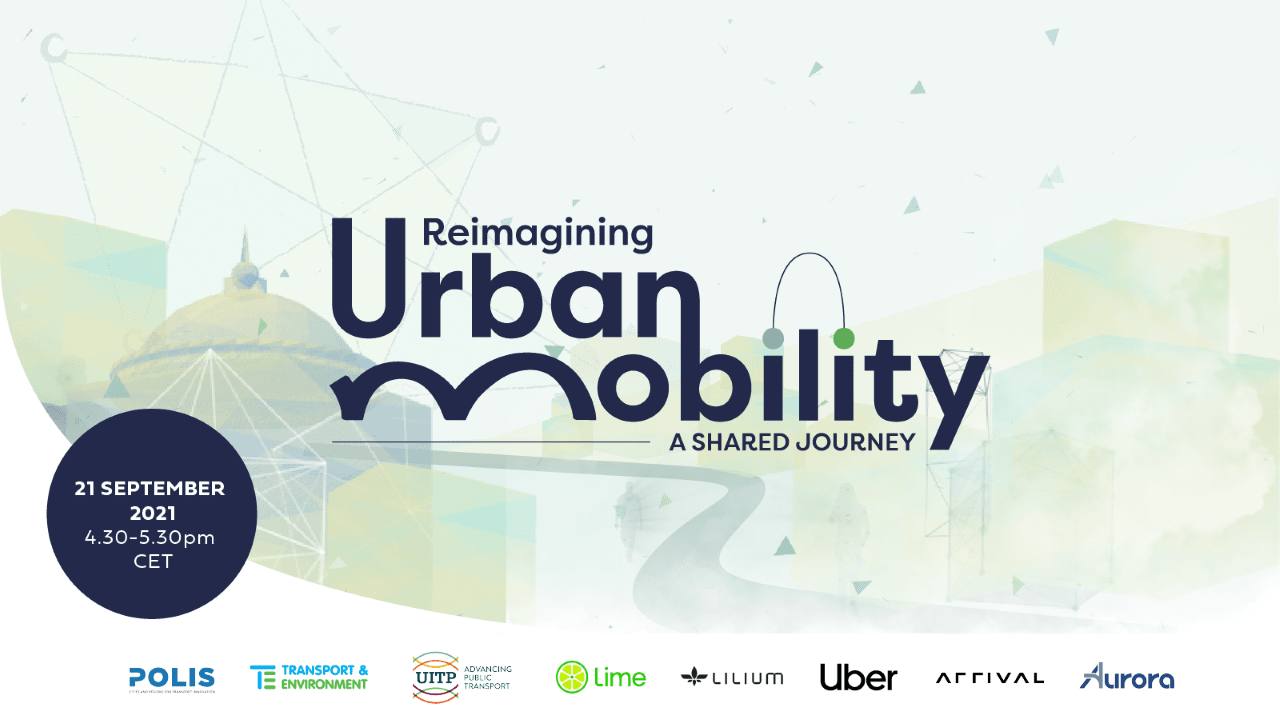 Staff member(s)