26/11/2021
Call for Expression of Interest to join EU Mission "100 climate-neutral and smart cities by 2030" now open
The European Commission has launched a call for expression of interest for the Mission on Climate-Neutral and Smart Cities.
The mission is the chance for cities to strengthen their decarbonisation efforts, joining others across Europe in becoming experimentation and innovation hubs to put all European cities in a position to become climate-neutral by 2050.
What are missions?
EU Missions are a coordinated effort by the Commission to pool the necessary resources in terms of funding programmes, policies and regulations, as well as other activities- aiming to mobilise and activate public and private actors.
EU Missions are a novelty of the Horizon Europe research and innovation programme for the years 2021-2027. POLIS  Network has been helping its members along each step of the Horizon Europe application process, which includes both a better understanding of the calls and their requirements and the identification of partners and groups.
Why cities?
Cities play a pivotal role in achieving climate neutrality by 2050, the goal of the European Green Deal. They take up only 4% of the EU's land area, but they are home to 75% of EU citizens. Furthermore, cities consume over 65% of the world's energy and account for more than 70% of global CO2 emissions.
To confront this major challenge, the Climate-Neutral and Smart Cities mission aims to deliver 100 climate-neutral and smart cities by 2030, while ensuring that these cities act as experimentation and innovation hubs to enable all European cities to follow suit by 2050.
The mission will assist cities in developing an investment plan to draw in external finance, support access to funding opportunities for cities to be part of large innovation actions, pilot projects and demonstrators, and networking opportunities, learning and exchange of experiences among cities
How to express interest
You can express your city's interest here- until the 31.1.2022.
You can also find out more about the process, eligibility conditions, benefits and more on the factsheet, here.
An Info Kit for cities is available 

here

, with detailed information regarding the Mission.
Frequently Asked Questions and answers are available 

here

.
There are also several webinars across the following weeks to assist with the application process, find more information here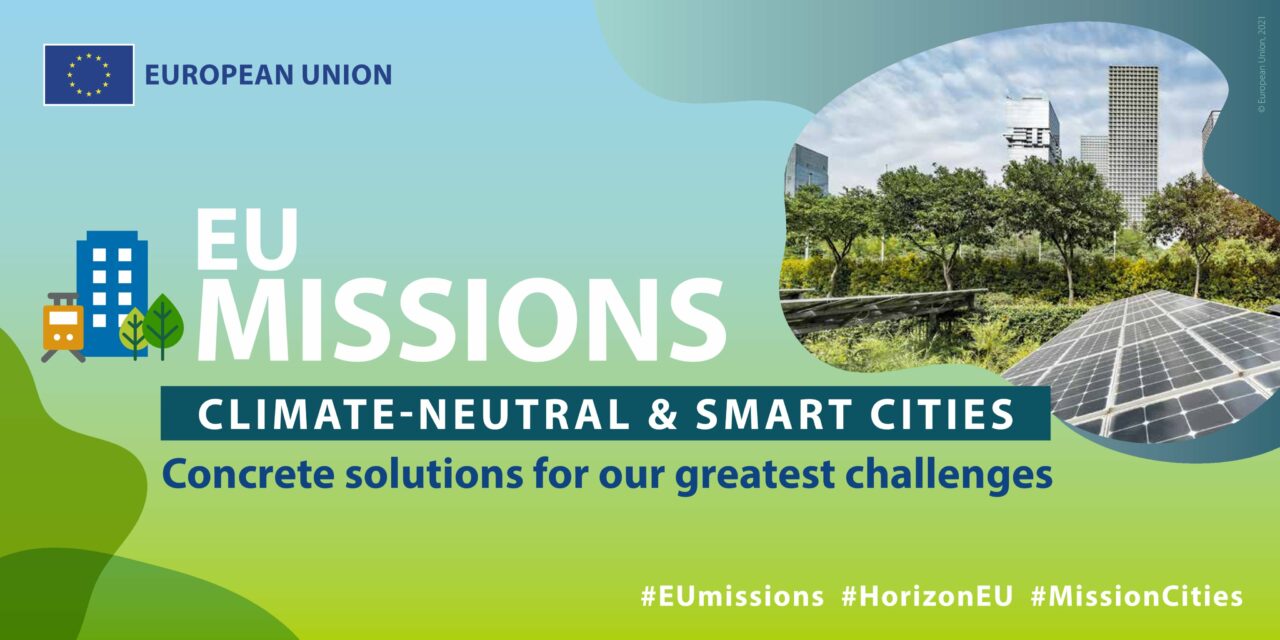 Topics
Staff member(s)